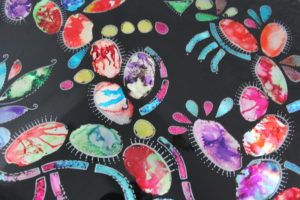 Life can be hard. Depending in where you live, the struggle of surviving varies. Living in Sweden is easer than in many other countries, even thou you see "black" and feel "stuck" there are always paths to take you out of trouble, and all problems become like paths surrounded with beautiful cactuses.
The IKEA "Lack" tables are like canvas to me. You can use them as tables or as paintings – if you screw off the legs and hang them on the wall.
This is a 90x50x45 cm "Lack" coffee table I used for expressing a view of my life in Sweden.
Recycling materials by using them in my creations is something I like to do. In this case I used old CD-ROM discs.
I started cutting the discs in different shapes and colored with alcohol inks.
After deciding a composition, I glued the pieces on the table.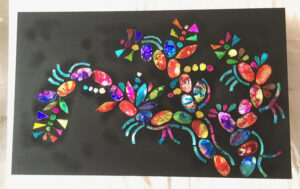 Than, I poured black resin on the table and around the disc pieces.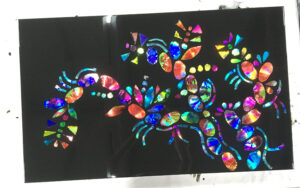 Next day, I sanded the black resin and poured a new layer of transparent resin and let it to cure for at least 12 hours.
I sanded again the resin, painted lines and dots with an acrylic pen and poured a new layer of transparent resin.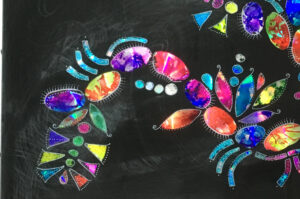 Now I had to let the resin cure for week in able to cure hard.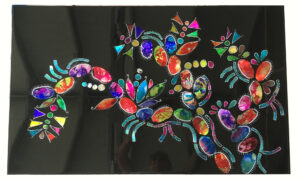 Last but not least, I screwed the legs.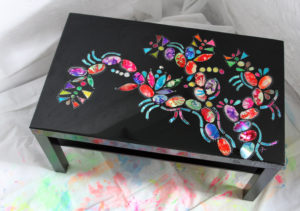 The resin can withstand up to 50 ° C, if small scratches appear, polish the table with car polish, if the scratches are deep, the surface must be sanded with fine sandpaper to then pour a new layer of resin. All colours fade over time, to prolong the life of the colours, do not expose the table directly under sunlight for long periods of time.